Discover important COVID-19 updates for licensed residential builders including information on renewing your licence, Continuing Professional Development, financial support and useful resources for construction site safety.
Construction Industry Resources during COVID-19
For the latest advice on COVID-19 for the Residential Construction Industry, visit the BCCSA website for up-to-date resources and procedures.
Featured Story
BC Housing is helping builders prepare for new energy efficiency requirements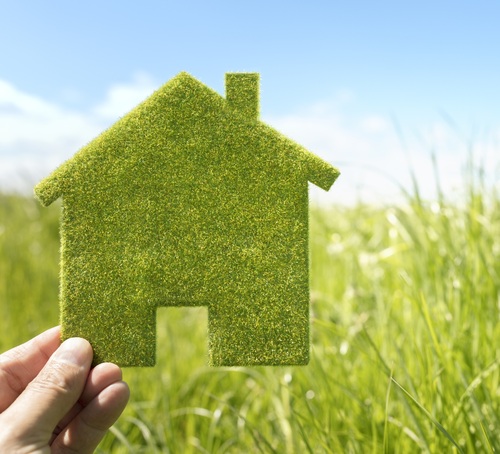 The Province of British Columbia will soon introduce stricter energy efficiency standards using the BC Energy Step Code. By the end of 2022, all new buildings in B.C. will be required to be 20% more efficient than the current BC Building Code. Find out more about General Contractors and the BC Energy Step Code and how BC Housing is helping builders prepare.
Update
---
Submissions for the 2022 Building Excellence Research and Education Grants program are now closed
Thanks to everyone who submitted. Applicants for the 2022 intake will be contacted soon regarding an update on their submission.
The Building Excellence Research & Education Grants program was launched in 2015, to foster excellence and encourage sharing of industry best practices. Since its inception, the program has provided $3.29 million in funding to support 100 new research and education projects.
---
Thanks for your feedback: the 2021 Builder Survey is now closed
Our thanks to everyone who took the time to participate in our annual survey of Licensed Residential Builders. This province-wide survey conducted by Sentis Research is now closed. We look forward to sharing the survey results in the BC Residential Building Statistics and Trends Report published annually on the BC Housing website.
---
Licensed Residential Builder Survey 2021 is now open
Please take a few minutes to complete our Licensed Residential Builder Survey. Look for your email invitation from Sentis Research who is conducting this province-wide survey on behalf of BC Housing. Prefer to complete the survey over the telephone? Call Sentis Research toll-free at 1-855-463-4025 or email [email protected]. The survey closes November 8, 2021.
---
New Homes Registry Report: COVID-19 Addendum
The BC Housing Research Centre has released a New Homes Registry Report, COVID-19 Addendum to provide the residential construction industry with more current information during the COVID 19 pandemic. This addendum focuses on new home registrations since the start of 2020.
Read the New Homes Registry Report COVID-19 Addendum to find out more.
---
Home Buying 101: Learn from Industry Experts and Buy Smarter
HAVAN has adapted its annual Home Buying 101 in-person forum into a virtual format, creating a series of online videos to expand the reach of this popular consumer education initiative.
Watch these engaging videos now and learn from experts on what to consider when purchasing a new home.
---
Licensed Residential Builder Survey is now closed
The 2020 Licensed Residential Builder Survey has now closed for 2020. Thanks to everyone who took part and stay tuned to see highlights of the survey in our BC Residential Building Statistics and Trends Report in 2021. Be the first to read the new report by subscribing to the BC Housing Research Centre newsletter: www.bchousing.org/subscribe
---
Licensing and Consumer Services Holiday Hours
| | |
| --- | --- |
| Thursday, December 24th | 8:30am to 2:00pm |
| Friday, December 25th | CLOSED |
| Monday, December 28th | CLOSED |
| Thursday, December 31st | 8:30am to 2:00pm |
| Friday, January 1st | CLOSED |
Thank you and Happy Holidays.
---
Online Education Opportunities for Licensed Residential Builders
The current situation surrounding COVID-19 has resulted in many, if not all, in-person educational events and training being postponed. Education providers are stepping up to provide online learning opportunities to assist Licensed Builders in obtaining their Continuing Professional Development (CPD) credits. You can find a wide range of online training opportunities on the Education Registry available on our BC Housing website. Select "online course" from the training format drop down list to search for learning opportunities.
---
Follow the Registrar on Twitter
@RegistrarBCH
Learn how we protect new homebuyers, license builders, and support research & education to improve the quality of BC home construction.
Tweets by RegistrarBCH