Project Overview
This project involves the construction of a 56-unit wood frame building with a client focus of families and single working individuals of low to moderate income.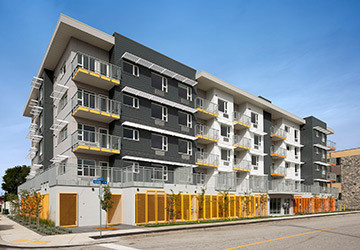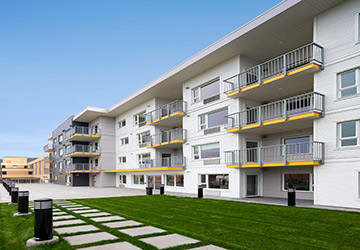 Status
Completed
Phase
Occupied
Date of Completion
October 2019
Location
Penticton
About the Project
About the Project
Penticton & District Community Resources Society and Catalyst Community Development have partnered with BC Housing to develop a new 4-storey apartment building in downtown Penticton which will provide 56 units of affordable housing for families and low to moderate income single working individuals.
The design of this project aims to address the needs of young families and individuals between the age of 20 and 45. 
The property is located at 250 Nanaimo Ave which is in the heart of downtown Penticton allowing its residents easy access to shopping and transit services.
Penticton and District Community Resources Society will be responsible for the day to day operations of the building and will be the contact for all residents.
Contact Us
Contact Us
Please send questions or comments to [email protected]
For information on how to apply for this development, please contact OneSky Community Resources at 250-492-5814