Project Overview
In partnership with Metlakatla First Nation, we have completed 32 homes for individuals aged 65 and above.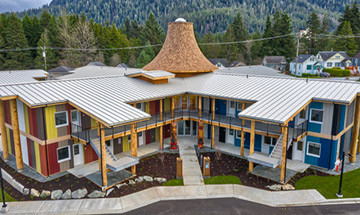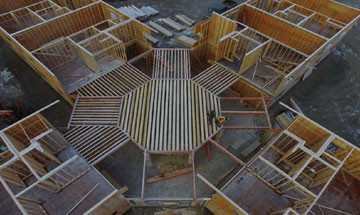 Status
Active
Phase
Construction
Date of Completion
September 2019
Location
Prince Rupert
About the Project
Tsimshian welcome poles greet people entering Prince Rupert's Cedar Village lobby. The two new buildings, 32 homes for seniors, share an Indigenous design that honours the local community. Both buildings wear roofs that look like traditional Tsimshian hats. Across the site, these 2-level homes showcase local Indigenous artwork. First Nations' history blends with current-day coast Indigenous stories. This design choice is important to the housing operator, the Cedar Village Housing Society, and to BC Housing.
Shared building spaces include: a commercial kitchen, meeting rooms and a living-room. 
Located in Prince Rupert's east side, the Cedar Village site used to be King Edward Elementary school. It's an ideal location for affordable seniors housing. Just a short, easy walk to the public library. It's also near a grocery store and other shops and services.
Project funding of $17.5-million is from the Indigenous Housing Fund.
Partners
Metlakatla First Nation is developing the project and has appointed Cedar Village Housing Society to own and operate the project.