Learn about the rewards and benefits of joining our IT team.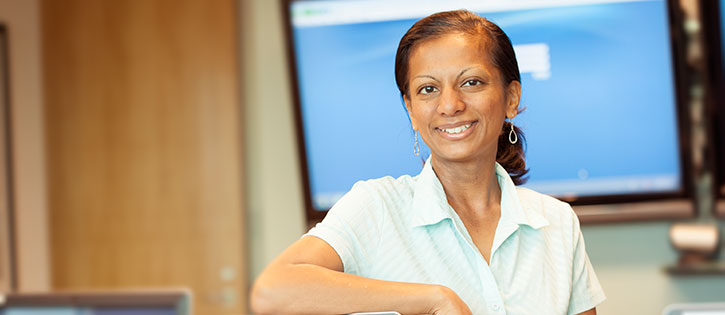 About
About
The Information Management & Technology (IMT) team at BC Housing has been instrumental in delivering on significant leading-edge technology solutions that are critical to the organization delivering on its mandate and support of our Digital Strategy.
IMT jobs at BC Housing offer:
Leading-edge technology
A supportive team environment
Learning opportunities and career development
Challenging, hands-on work
Work-life balance
Leading edge technology and practices at BC Housing
At BC Housing, we believe our people need the right tools to do their jobs well, and we provide them. Combined with our entrepreneurial spirit and forward-thinking management, this all adds up to a very attractive work environment for IT professionals.
We're looking for talented and collaborative people to work in a multi-platform environment that includes:
Leading-edge Public, Private and Hybrid cloud technologies
Innovative Cyber Security practices and technologies
Privacy and Information Management
DevOps processes for infrastructure and development automation
A state-of-the-art technical infrastructure utilizing:

Windows and Linux operating systems
Oracle and Microsoft enterprise database technologies
Oracle JAVA/WebLogic and Microsoft .NET application technologies
Data Analytics and Reporting utilizing the Microsoft Power-BI and Oracle BI Publisher platforms
Integration and data extraction utilizing Oracle SOA and Microsoft SSIS
You'll have ample opportunity for training to keep your skills sharp and lots of hands-on work in a truly dynamic environment.
Message from the VP
Message from the VP
On behalf of BC Housing, thank you for visiting our website to learn more about the important work we do.
As the vice president (VP) for BC Housing's Information Management & Technology (IMT) Department, I strive for an environment in which collaboration, communication and innovation are encouraged. In order to meet the needs of this province, we must share a vision. To be truly effective, IMT must evolve into a strategic asset that is fully aligned and integrated with the organization's mission, strategic goals and objectives, and also adheres to our legislative requirements. The VP is responsible for ensuring that the Department's programs make full and appropriate use of information technology by supporting the use of leading-edge technology with improved products and services in the most financially effective way while meeting the highest Cyber-Security and Privacy standards.
By hiring competent, highly trained professionals of all ages and all walks of life, BC Housing has the resources to meet — and exceed — the unique requirements of each and every client.
From all of us at BC Housing, thank you for your interest in becoming part of our team.
~ Michael Klein, VP
BC Housing's IMT departments
BC Housing's IMT departments
We have six different environments for aspiring professionals to work in. They each offer unique challenges and play an important role in delivering our services.
1. IT Security
Our team of highly qualified IT security professionals protects the organization from cyber threats that would jeopardize the integrity of our business operations. They manage a leading-edge and sophisticated security infrastructure, perform risk management, continually analyze the threat landscape, along with providing awareness education to our staff and management.
2. Privacy & Information Services
The Privacy and Information Services team provides privacy expertise and administers access to information (FOI requests) in adherence to our legislative requirements, oversees the complaint resolution process, and manages our corporate records in accordance to our records management policies.
3. Enterprise Business Systems
Managing and supporting our corporate business applications, Enterprise Business Systems (EBS) maintains a variety of Oracle technologies, including JD Edwards, PeopleSoft and Siebel CRM. Subgroups include functional analysis, packaged applications configuration, custom development and application integration. EBS designs, develops and manages corporate reporting infrastructures, data analytics, business intelligence systems and data warehouses.
4. Enterprise Application Technology
Supporting our current and future application software, our team performs architecture design in a hybrid-cloud environment, supports our DevOps methodology, application release management, system/database administration, maintenance, troubleshooting, analysis, enhancements and upgrades, and provides technical assistance to project teams for new system implementations.
5. IT Service Delivery
Home of our Service Delivery team, they are the first line technology support organization for BC Housing and are critical to ensuring staff and management technology needs are served, utilizing best practices in ITIL. They are also responsible for the delivery of our IT systems training framework and support the implementation of new IT systems across the entire organization.
6. Technology Services
Our Technology Services team manages the backbone of our leading-edge and complex infrastructure, including networks, hybrid-cloud and endpoint technologies. This team is critical in the design and operations of our private data centres and public cloud providers, along with ensuring the implementation of DevOps automation technologies. While providing key support to our IT project teams, Technology Services also works closely with our IT security team to ensure our infrastructure meets the highest security standards.