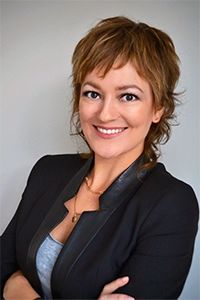 Kate Begent-Connors, Acting VP, Strategic Business Operations & Performance BC Housing
Kate is an experienced and equity-focused leader with a strong track record in roles involving law, policy, real estate, and human-centric strategy. Kate has over 18 years of public sector experience in Australia and Canada and has been serving as Acting Vice President of Strategic Business Operations and Performance since October 2022. Prior to this role she led program, policy, and contract management departments at BC Housing with a focus on sustainable change and practice innovation. 
Outside of work, she is active in her community and chairs the board of an independent non-profit school. Kate holds a Master of International Relations from Macquarie University (Vice-Chancellor's Award for Academic Excellence), a Bachelor of Laws from the University of Tasmania (Dean's Excellence Award) and has enjoyed a range of further studies including equity, governance, coaching and leadership.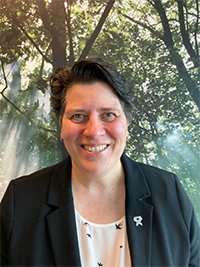 Jennifer Breakspear Vice President (acting), Operational Services
Jennifer is on a personal mission to make a difference. This mission, and her commitment to human rights, informed her leadership of progressive non-profit organizations and now at BC Housing.

Jennifer has extensive career experience in the non-profit sector, serving as the Executive Director of several lower-mainland community and housing organizations. Jennifer had her own consulting firm, Breakspear Leadership and Training, which supported leadership in the non-profit sector through governance training for boards, one-on-one support for EDs and board chairs, and strategic planning. And from 2014 to 2022, she taught "New Approaches in Non-profit Management for the Canadian Context", one of the core courses in Simon Fraser University's Non-profit Management certificate program.

Jennifer holds an honours degree in Public Affairs and Policy Management with a specialization in Human Rights Policy from Carleton University and she went on to do graduate work in international human rights law at both Carleton and the University of British Columbia.

Jennifer has volunteered her time, talents, and passion to organizations making a difference locally and around the world including Amnesty International, Vantage Point, Canadian Blood Services, and Catalyst Development Society where she served as a Board member and chair of the Properties Operations committee.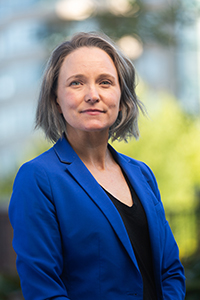 Sara Goldvine, Vice-President of Communications and Public Affairs
Sara brings broad experience from the public, non-profit, and private sectors to her role as VP Communications and Public Affairs with BC Housing. She has a track record of effecting meaningful change in purpose-driven organizations through leadership roles with Coast Capital Savings, TVO, Toronto Community Housing, the Centre for Addiction and Mental Health, and the B.C. Legislature.
Outside of work, Sara serves on the Board of Governors for the Business Council of B.C., the Board of Directors for the Cedar Cottage Food Network, the National Task Force on Equity, Diversity,  and Inclusion with the Canadian Public Relations Society (CPRS), and is a co-founder of the Anti-Racism in Public Relations and Communications Management summit. She holds an Accredited in Public Relations (APR) designation, has a Master of Communications Management from McMaster University, and a Bachelor of Arts, Political Science from the University of British Columbia (Honours).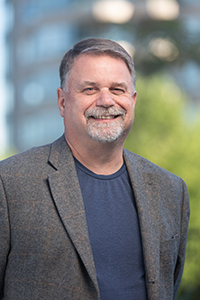 Mike Klein, Vice-President of Information Management and Technology
Mike joined BC Housing in 2001. He leads an innovative IT team focused on service, security and technology leadership. Mike supports our non-profit housing partners with developing solutions to IT challenges.
In 2015, he received the New Chelsea Society Patron Award. This was in recognition of his support for digital transformation. Mike is a Douglas College alumnus. He participates on their curriculum advisory boards to help modernize IT education programs. Mike served on boards and committees with the CIO Association of Canada (BC Chapter), Wideman Education Foundation, and the Native Education College.
Before joining BC Housing, Mike worked with IT teams from a range of organizations. In his free time, Mike enjoys his family and visiting BC's beautiful parks.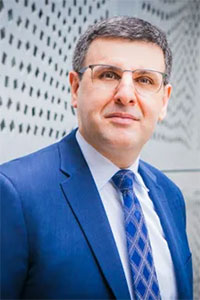 Ismail Ibrahim, General Counsel and Corporate Secretary
Ismail joins BC Housing most recently from the legal of firm of Robins Appleby LLP where he served as partner in the Business and Transactions Group, and co-lead of the Affordable and Social Housing Group. His extensive experience includes General Counsel and Corporate Secretary at Toronto Community Housing where he managed legal services, procurement, risk management, privacy, and the Office of Diversity, Fairness and Human Rights. As Corporate Secretary, Ismail managed corporate governance for the corporation and its 20+ subsidiaries.
Ismail holds degrees from the universities of Ottawa, Queens, and Oxford. Outside of work, he is an avid chess player who has played in national and international tournaments, including the World Chess Olympiads.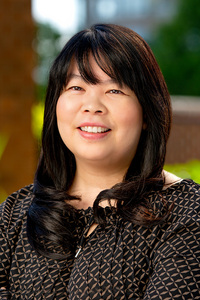 Stacey Lee, Vice-President of Human Resources
Stacey is a leader in Human Resources (HR) management committed to innovative, collaborative HR solutions. She is experienced in supporting organizational development and employee relations for public and private sector organizations including: TransLink, Community Living BC, Inventure Solutions A Vancity Company and Knowledge Junction.
Stacey holds a Master of Organizational Management and Development from Fielding Graduate University, a BCIT Human Resources Management Diploma, and a Bachelor of Science, University of British Columbia.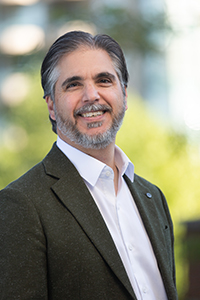 Michael Pistrin, Vice-President of Development and Asset Strategies
A career real estate and construction professional, Michael Pistrin joined BC Housing in 2000, and in that time has held roles in various areas of the organization including Operations and Development and Asset Strategies. He has overseen investment of nearly $2 billion towards maintaining BC's affordable housing stock, ensuring homes remain healthy and comfortable over the long-term for families and individuals. Michael has led the development of key asset management metrics at BC Housing, including the Facility Condition Index that has become a standard across industries, and created the Indigenous Asset Management program which shares knowledge and best practices about housing management in partnership with First Nations around the province.  
 
Prior to working at BC Housing, Michael held positions in construction and project management at a number of private sector organizations. Michael holds an honours degree in urban geography, and a masters in business administration.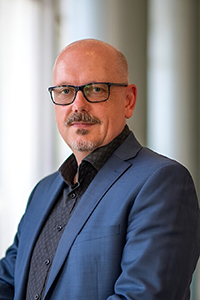 David Sherwood, Vice President, Finance
With extensive experience in the financial services field in both the public and private sector, David joins BC Housing most recently from the role of Vice President and Chief Financial Officer of the BC Financial Services Authority (BCFSAA).
At BCFSA, David was instrumental in transitioning the organization from the former Financial Institutions Commission (FICOM) to the current BCFSA, including developing the financial operating model and strategy. His responsibilities included financial reporting, budgeting, forecasting and operations. He also led the enterprise risk, facilities and procurement teams, providing key services and support to operational and administrative teams across the business.
David has held senior roles in the BC Government and at DXC Advanced Solutions. His background also includes leading business and technology teams at other crown agencies and within the financial services sector.
David holds a Bachelor of Science in Mathematics and Computer Science from the University of Manchester, England and is a Chartered Professional Accountant.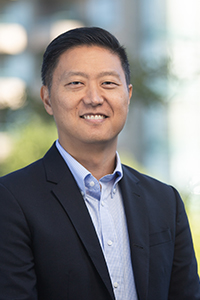 Vincent Tong, CEO
Vincent Tong has spent the past decade at Toronto Community Housing Corporation revitalizing 1960's era social housing communities into inclusive ones that are built around a mix of uses and tenures which re-integrate with their surrounding neighbourhoods through innovative partnerships with the private sector. Before his work at Toronto Community Housing, Vincent was a planning and urban design consultant working on a broad spectrum of projects in Ontario, Alberta, Saskatchewan, Nova Scotia and New Brunswick for public and private sector clients.
Vincent has a degree from Toronto Metropolitan University in Urban and Regional Planning; is a Registered Professional Planner with the Planning Institute of British Columbia; and, a full member of the Urban Land Institute.