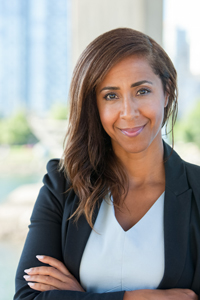 Stephanie Allen, Vice-President of Strategic Business Operations and Performance
Stephanie Allen is a housing development specialist focused on building affordable, equitable communities. She holds a bachelor's degree in business administration and a master's in urban studies. Stephanie's masters research focused on the settlement and displacement of Black communities and documented the work done in Vancouver to seek redress for the displacement of Hogan's Alley. She was awarded the 2020-2021 Western Association of Graduate Schools (WAGS) and ProQuest Distinguished Master's Thesis Award in humanities, social sciences, education, and business disciplines for her research.
Most recently, she was the recipient of the 2021 BC Multiculturalism and Anti-Racism Awards, in the Breaking Barriers category, for tackling systemic racism and reducing barriers for communities that experience marginalization. Stephanie has worked in the private, non-profit, and public sectors of real estate since 2002 and is a founding board member of Hogan's Alley Society. She is currently the Vice President of Strategic Business Operations and Performance for BC Housing.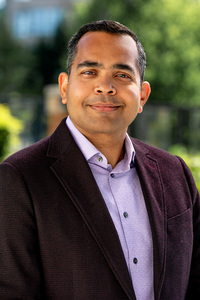 Abbas Barodawalla, Vice-President of Corporate Services and CFO
Abbas has led BC Housing's Internal Audit function since 2008. He is a Chartered Professional Accountant, Certified Public Accountant (US) and a Chartered Accountant (India). He also holds global auditing designations like the Certified Internal Auditor.
Prior to joining BC Housing, Abbas has worked in professional accounting practices in Vancouver since 2002 providing financial reporting, taxation and business risk consulting services to large and medium sized clients in Canada, US and Australia. Clients included Crown corporations, not for profit organizations, real estate and social housing agencies, financial institutions, IT and the film industry.
Before immigrating to Canada in 2001, Abbas worked in Dubai and India as a Chartered Accountant providing financial reporting, corporate finance, due diligence and growth solutions in the construction and real estate, manufacturing and distribution, education, logistics, retail, and fashion industries.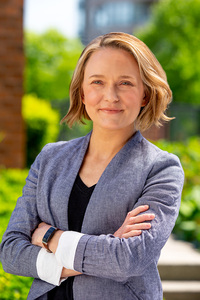 Sara Goldvine, Vice-President of Communications
Sara brings broad experience from the public, non-profit, and private sectors to her role as VP Communications with BC Housing. She has a track record of effecting meaningful change in purpose-driven organizations through leadership roles with Coast Capital Savings, TVO, Toronto Community Housing, the Centre for Addiction and Mental Health, and the B.C. Legislature.
Outside of work, Sara serves on the Board of Governors for the Business Council of B.C. and the Board of Directors for the Cedar Cottage Food Network. She holds an Accredited in Public Relations (APR) designation from the Canadian Public Relations Society, has a Master of Communications Management from McMaster University, and a Bachelor of Arts, Political Science from the University of British Columbia (Honours).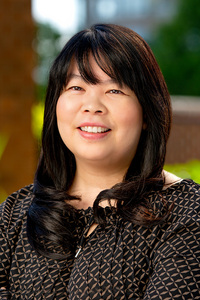 Stacey Lee, Vice-President of Human Resources
Stacey is a leader in Human Resources (HR) management committed to innovative, collaborative HR solutions. She is experienced in supporting organizational development and employee relations for public and private sector organizations including: TransLink, Community Living BC, Inventure Solutions A Vancity Company and Knowledge Junction.
Stacey holds a Master of Organizational Management and Development from Fielding Graduate University, a BCIT Human Resources Management Diploma, and a Bachelor of Science, University of British Columbia.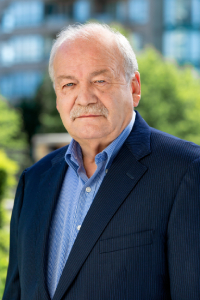 Dale McMann, Vice-President of Operations
Dale joined BC Housing in 2005 as the Executive Director of Lower Mainland Directly Managed Operations. Prior to BC Housing, Dale held various high-profile positions including the CEO of the Prince George Region Development Corporation from 1983 to 2001 and the Director of British Columbia Mainland Operations for British Columbia Buildings Corporation from 2001 to 2005. Dale has more than 30 years of experience in numerous senior leadership roles within development, operations, and property management that spans across both public and private sector organizations.
Before taking on his current role, he held the position of Associate Vice President of Operations since 2020. In his role, Dale oversees the development and delivery of all operational plans and programs for social housing across the five regions of the province. Dale fosters partnerships with various levels of government, housing partners, and communities to promote the development of programs that will promote healthy, active, and inclusive communities in British Columbia.
Dale holds a bachelor's degree in business administration from the University of Alberta and a master's degree in economics from the University of Waterloo. He was very involved in softball organizations. He served as President of Softball BC, President of Softball Canada, and President of the International Softball Federation. Dale was inducted into the World Baseball Softball Confederation Hall of Fame in 2005, the Softball Canada Hall of Fame in 2004, and the Prince George Sports Hall of Fame in 2012.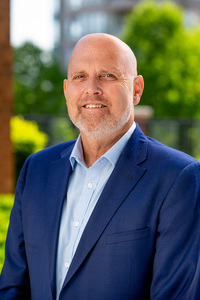 Shayne Ramsay, CEO
Since May 2000, Shayne has been the CEO of BC Housing. Shayne was responsible for setting up the Homeowner Protection Office in 1998 and also served as its first CEO. Prior to being appointed CEO, Shayne was director of development services for BC Housing, and director of housing policy and program development with the former Ministry of Municipal Affairs and Housing in B.C.
In addition to his work as CEO, Shayne serves as chair of the Board of Directors for the Crown Corporation Employer's Association, an agency that represents human resource issues for the provincial crown corporations in British Columbia. He is also chair of Housing Partnership Canada, a peer network and business collaboration of social housing leaders committed to innovation. Shayne has a graduate degree in urban planning from the University of Toronto.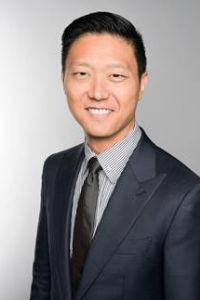 Vincent Tong, Vice-President of Development Services and Asset Strategies
Vincent Tong has spent the past decade at Toronto Community Housing Corporation revitalizing 1960's era social housing communities into inclusive ones that are built around a mix of uses and tenures which re-integrate with their surrounding neighbourhoods through innovative partnerships with the private sector. Before his work at Toronto Community Housing, Vincent was a planning and urban design consultant working on a broad spectrum of projects in Ontario, Alberta, Saskatchewan, Nova Scotia and New Brunswick for public and private sector clients.
Vincent has a bachelor's degree from Ryerson University in Urban and Regional Planning; is a Registered Professional Planner with the Ontario Professional Planner's Institute; and, a full member of the Urban Land Institute.