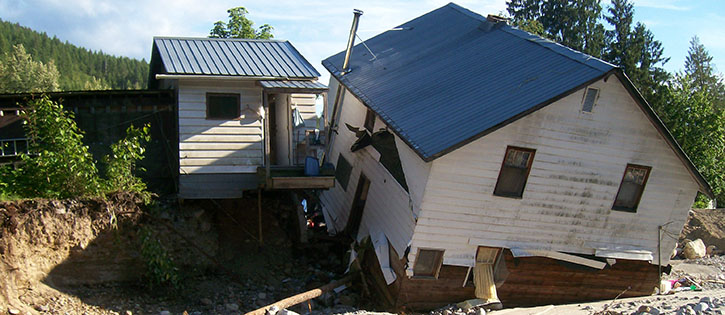 BC Housing and Rapid Damage Assessment
Post-Disaster Building Assessment (PDBA) enables communities responding to floods, windstorms or earthquakes to more rapidly assess the safety of buildings and allow people to reman in or return to their homes and businesses as soon as possible. This reduces the social impact of such events, allowing communities to recover more quickly and reducing the impact on emergency and social service resources.
BC Housing supports the PDBA process by hosting and Chairing the PDBA Advisory Group; by teaching Rapid Damage Assessment and the Coordination of Damage Assessment skills; and by providing tools such as the mobile app, field manual and various forms for building assessments.
Rapid Damage Assessment - Mobile App
Working closely with BC Housing, GeoBC (Ministry of Land, Water and Resource Stewardship) has developed and maintains a GIS-based mobile app for phones, tablets and web-based collection of damage assessment information. GeoBC also supports the PDBA program by developing, implementing, and providing training for these field collection tools. The apps can be found in your App Store on any mobile device. Search for ArcGIS Survey123, and ArcGIS Field Maps. The RDA Portal contains more information and instructions on how to use these tools.
Rapid Damage Assessment – Field Manual

The Rapid Damage Assessment Field Manual is a valuable training aid and resource when conducting assessments. They are available for purchase through Crown Publications.